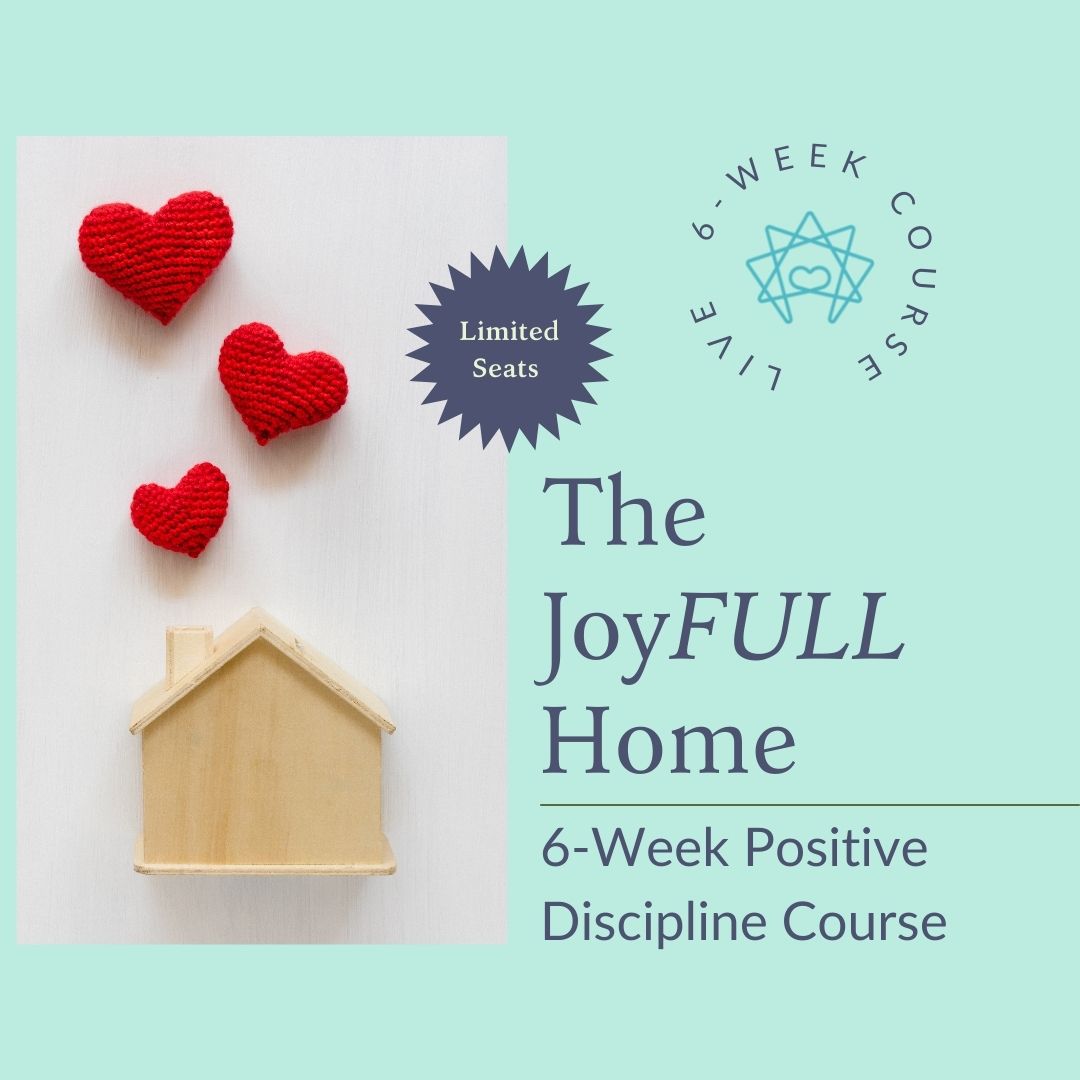 Do you ever feel overwhelmed by all the conflicting parenting advice out there?
Maybe you didn't like being raised in a "my way or the highway" or a "I'll give you something to cry about" household. You want to parent in a kinder way, but you also don't want to be permissive. You want to find that kind and firm "sweet spot" but you're unsure of what it looks like exactly and the smorgasbord of parenting advice out there isn't helping.
If that sounds about right - this course is for you.
Register now for The JoyFULL Home 6-week course and be prepared to feel confident you're leading your family in the right direction.
Don't let these precious years slip by
Praise for the JoyFULL Home Course
Taryn Sillaots & David Sorbara
"Valerie's Positive Discipline course will resonate with parents interested in a relationship-based approach to parenting. Valerie's thoughtfully designed course is insightful, informative and useful. She delivers the course material in a relatable, engaging and lighthearted manner. You will leave with a much better understanding of your child/children and the often misguided causes behind their behaviour."
Elizabeth W.
"Valerie's parenting class is a must-do for any parent of one, two, or more kids! We spend money on all the kiddie items and baby gear, but how often do we invest in our own abilities to parent? Since my children are little, The JoyFULL Home 6-week parenting course is the course I never knew I needed, but I'm so glad I took. We all have a lot to learn about positive parenting techniques that foster growth and independence in our kids, and Val's class is a warm, encouraging and fun way to add tools to your parenting toolbox. I plan to take the course again when our kids move closer to their teen years, as I think it would be especially helpful for parents of pre-teens."
Barb & Evan Armstrong
"I have to tell you, this class is changing our lives. Taking the class together with my husband has opened up a whole new world for us. Instead of seeing a repeated problem with one of our kids, and not addressing it for the simple reason that we didn't know how, we talk like we've never talked before. We identify and understand what's happening together, we problem solve together, and we follow through, together. We're so grateful that you delivered this amazing information in a way that we connect with so it stays with us and keeps us on the right track."
Jo
"Valerie's 6-week Positive Discipline course called The JoyFULL Home has helped me to become more aware my own beliefs about discipline and to identify triggers that may perpetuate unhelpful behaviour patterns in both myself and in my child. Valerie is a born teacher in the way she delivers Positive Discipline theory by provoking reflection and stimulating a passion for the practice. Through eye-opening exercises, entertaining demonstrations and with her own anecdotes of being a mother and an educator, Valerie leads the way for a new generation of parents raising compassionate, respectful, courageous and resourceful children."
What's inside the JoyFULL Home Course
Week 1
Demystify and clearly understand Positive Discipline…what it is…and what it isn't.  Clarify a vision for your family. Know when your child will be most receptive to your influence. Start with the number one ingredient to a more peaceful home right away.
Week 2
Discover your child's four main psychological needs that must be met in order for them to survive.  Learn the four main drivers of misbehavior when these needs are not met and how to get to the underlying cause of misbehavior.
Week 3
Learn how to encourage a healthy Growth Mindset (the capacity to welcome and overcome challenges) and foster a healthy sense of self-esteem. Learn multiple strategies to gain true cooperation in your household.
Week 4
Learn about birth order and other unconscious factors that may be driving our big parenting triggers and big reactions.  Discern which parenting practices that have passed down to you that you want to keep and which you want to transform.
Week 5
Learn how to set and uphold limits, and avoid some of the common pitfalls of Positive Discipline. Practice gaining true cooperation without the use of punishments and rewards. Gain clarity on the difference between natural consequences, logical consequences, and punishment.
Week 6
Strengthen sibling relationships and decrease sibling rivalry. Learn how to start family meetings and solve problems together.  Summarize best practices and review practical Positive Discipline strategies to apply immediately.
Ready for a more JoyFULL Home?
Frequently Asked Questions
Some parents really enjoy attending together, but it's not compulsory. Sometimes one parent attends while the other parent looks after the kids, then switch roles for the next session. Sometimes one parent is just not on board with attending a parenting class. That's OK. You can still make a difference in your home life, even if you're attending alone.
If you have to miss one of the classes, there will be a summary email that will follow a few days later. For the emotional safety of the class participants and due to the delicate nature of sharing in our small group, the classes are NOT recorded. The course book is a great resource to keep up with any learning missed.
No. In order to keep an emotionally safe environment I do not record the classes. For now, this is preferred by most course participants.
Each weekly class is 2 hours long. There is a complimentary course book and a chapter or two is assigned each week. The choice to read is optional.
You'll need some type of device to join the live Zoom class each week…and a pen (or a few if you are a stationary nerd like me!). I deliver or mail your course package prior to the course start date (depending on your location) so you'll have all the handouts for note taking.
The price is per person. Class seating is limited so that each participant gets the personal support they need.
Joyfull Coaching does not offer a refund after course registration is complete.
Eugene Negrii
"I used to be that teacher that believed that if you gave up control, you'd be seen as nothing but a pushover. Man, was that ever a myth. I can't begin to express my gratitude for everything I learned in Valerie's course, and how it has shaped how I view both student, and adult behaviour. Positive Discipline has been one of the best bits of professional development I've ever done! Thanks Valerie." 
Contact Valerie here for any questions about the JoyFULL Home course.
FREE DOWNLOAD
5 Ways to Discover Your Enneagram Type and Why it Matters When Raising Kids
Download this guide to better understand your thought patterns and build stronger connection with your children.